Training Curriculum
Knee Hook Counter to a Double Unterstich
Figure 1
Figure 2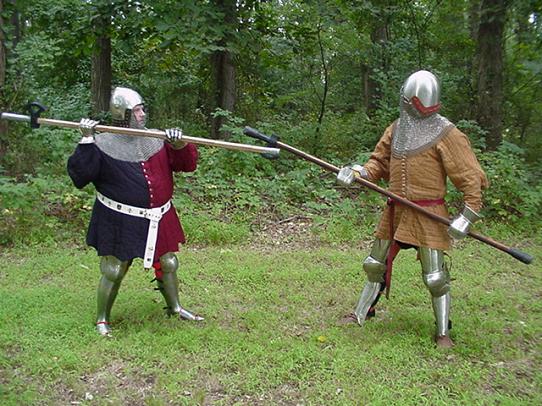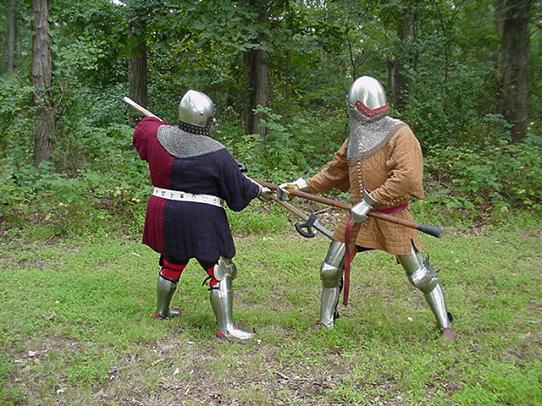 If your opponent attacks with a Double
Unterstich
you should strike your hands down to displace his attack with a sweeping motion of your
Demy Hache
, then pass forward with your right foot while remaining
am Axt
.
right-click on pictures to open larger versions
Figure 3
Figure 4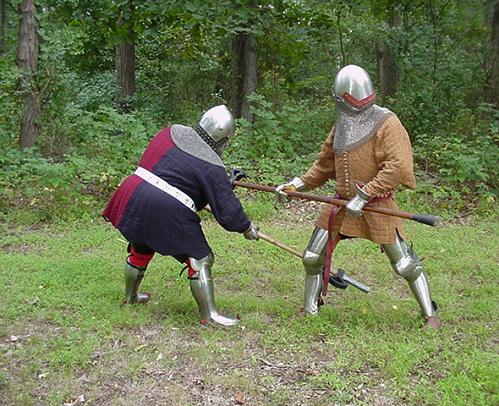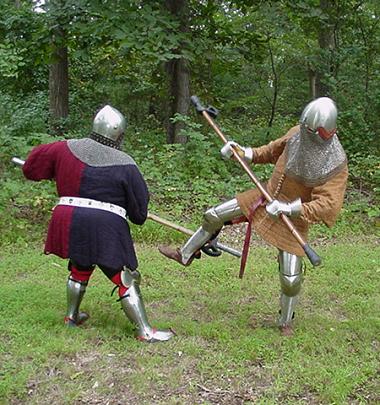 As soon as your Croix passes your opponent's knee, rotate your axe and hook the Bec de Faucon/Taillent on his knee from behind, then lunge back sharply while pulling violently with both arms to pull your opponent's leg off the ground.
Video of complete move:
copyright 2009 Hugh T. Knight, Jr. All rights reserved.